Building quality projects throughout Middle Tennessee since 1981
Quality & Innovation
Since 1981, Biscan Construction has shared in the growth of the Middle Tennessee community. We've witnessed firsthand the incredible growth and transformation of Nashville and surrounding counties, and we're proud to have played a role through our commitment to our clients. From historical renovations to cutting-edge new buildings, we've brought countless buildings to life, each one a testament to our dedication to quality and project management.
Restaurant & Retail
Restaurants are not just places to eat but also gathering spots that bring people together. Our team has expertise in restaurant construction, ranging from fine dining establishments to casual eateries.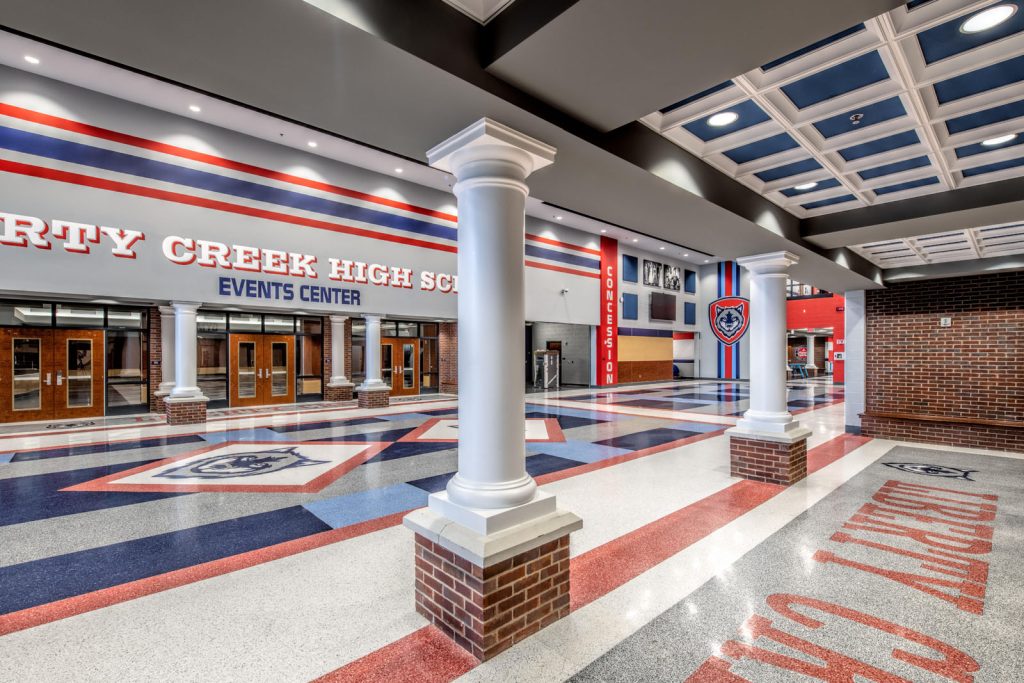 Educational Facilities
Our experience in educational facility construction includes new buildings and renovations, ranging from elementary schools to universities, to school boards and office buildings.
We believe that every building we construct has the power to shape a community and bring people together. That's why we're passionate about building structures that meet our client's needs and promote thriving, sustainable communities.
This commitment to excellence has earned us a place among Greater Nashville's top 100 companies recognizing our contributions to the local economy and our dedication to client satisfaction.
Biscan Construction has established a reputation for delivering exceptional workmanship and conducting business with fairness and integrity. With us, you can be confident that your next project will be completed on time, within budget, and to the highest standards of quality.
Some Feedback
Hear From Our Clients & Subcontractors
40+
Years of Happy Clients
"We have been working with Biscan Construction for over 25 years. Everyone from their office staff to their field staff is professional and knowledgeable. We enjoy working with their team and look forward to a continued working relationship with them for years to come."
– Music City Masonry
"CMG Contractors has had the privilege of working with Biscan Construction for over 25 years. As a young company, Biscan took a chance on us. They were patient as we learned and were always willing to assist. We have completed hundreds of jobs for Biscan over the years and have found them to be fair and efficient. They run their jobs well and deal with their subcontractors honestly. They care about our business and the people behind the paint, and we appreciate that."
– Marcus Hayes, CMG Contractors
Working with Biscan Construction has been a pleasure of mine for more than twenty-five years. On the preconstruction side of a project, they have been a great resource for us, and in construction, we have found them to be team-oriented, reasonable and fair, and able to effectively manage the process to produce an excellent end product.
– Joseph Binkley, AIA
We have worked with Biscan Construction on numerous projects over the years from major additions/renovations to new construction. In each instance, we found Biscan Construction to be very responsive, delivered their projects on time and within budget, and take pride in the product they create.
– Don Long, Sr. Project Manager, Sumner County Schools